Example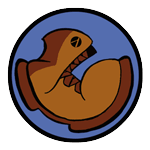 1 Conditional output
Untagged content shows for everyone.
2 Fill in the blank
Here is a fill-in-the-blank: .
And another: .
3 Free response
This is a free-response: .
4 Embedded wescheme
This is an embedded-wescheme instance:
Here is another one:
This is an example of a worksheet. It's a section of the document.
What do you see here?
This is an example of another worksheet.
Goals:
Plant a flower

Pack suitcase

Go home