The Grid™ Interface Tour
Please be patient as the tour loads...
The Koby/Donaldson/McCarthy Grid™
Click or use the arrow keys to move through the tour.
Do not use your browser's back button until you wish to leave the tour.
The Grid™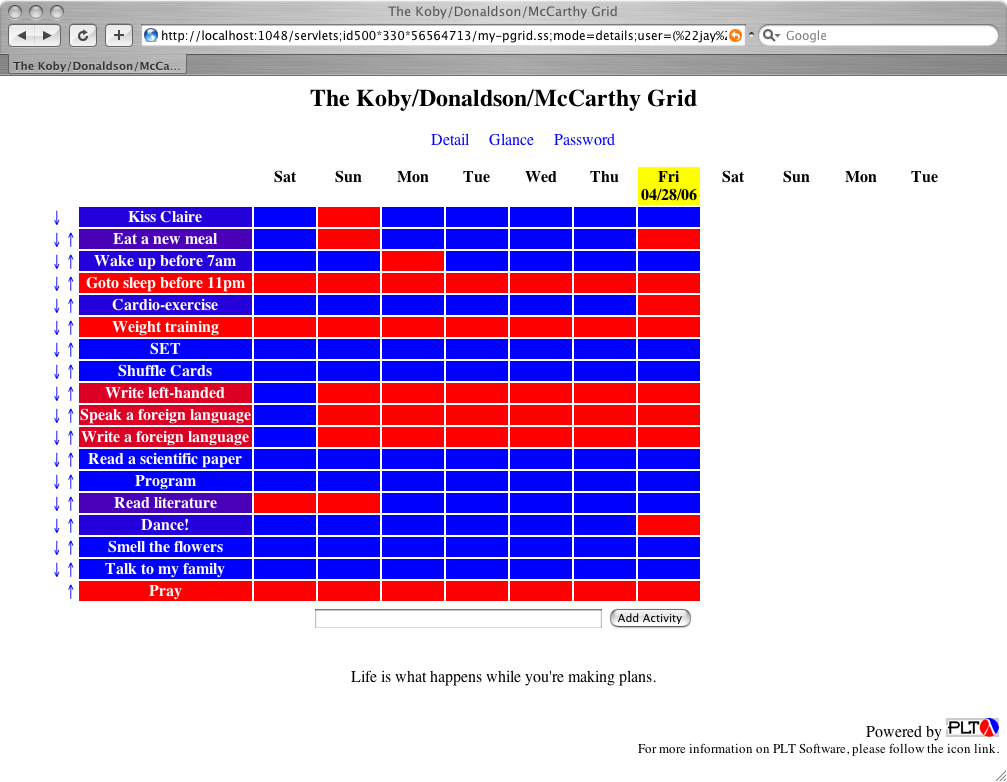 Do you feel like life is just slipping by? That you don't know where all your time is going?
The Grid™ helps you keep track of the priorities in your life and create a balance.
The Grid™ : Activities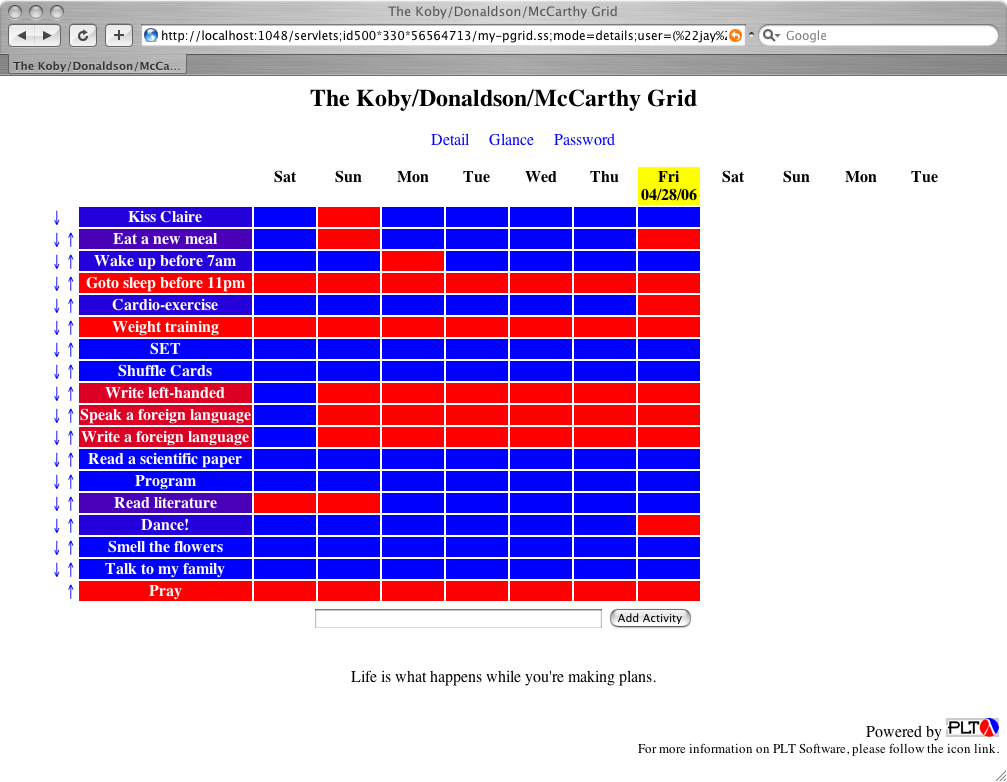 The Grid™ keeps a list of the activities you'd like to do every day and lets you track when you do them.
The Grid™ on the left is for a typical user. He had a rough time this week, forgetting to go to bed early, work out, and work on foreign languages.
But, tomorrow is a new day, and The Grid™ helps you keep that perspective in mind.
The Grid™ : Coloring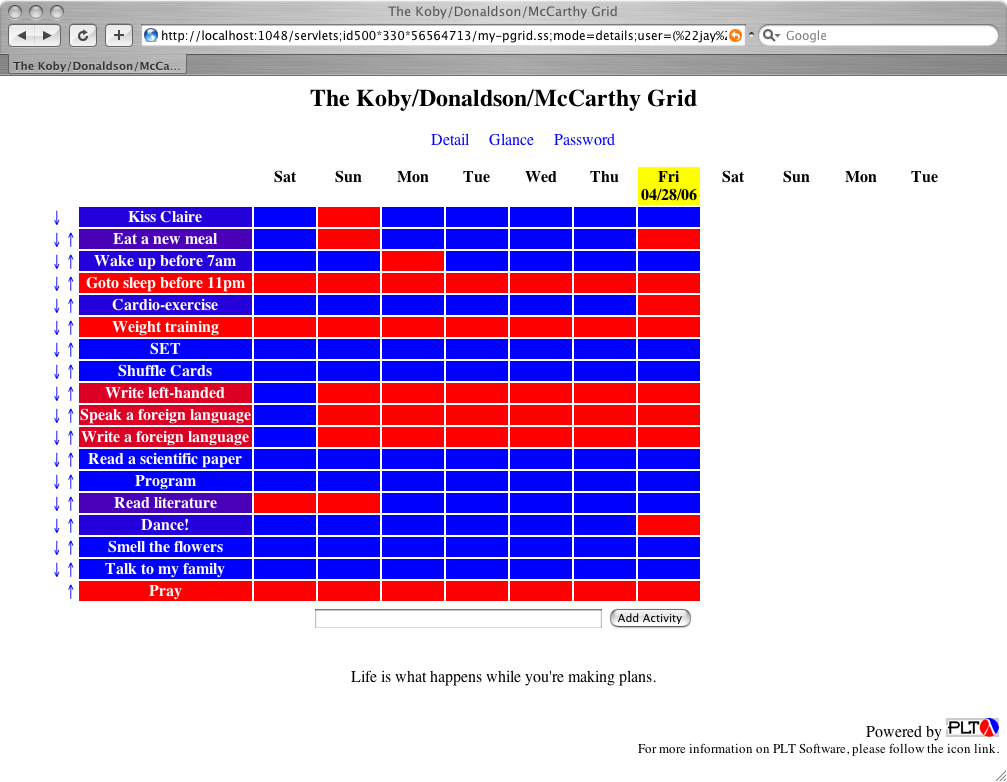 The things you forget to do are marked red so they stand out.
Your job: Live blue.
The Grid™ : Coloring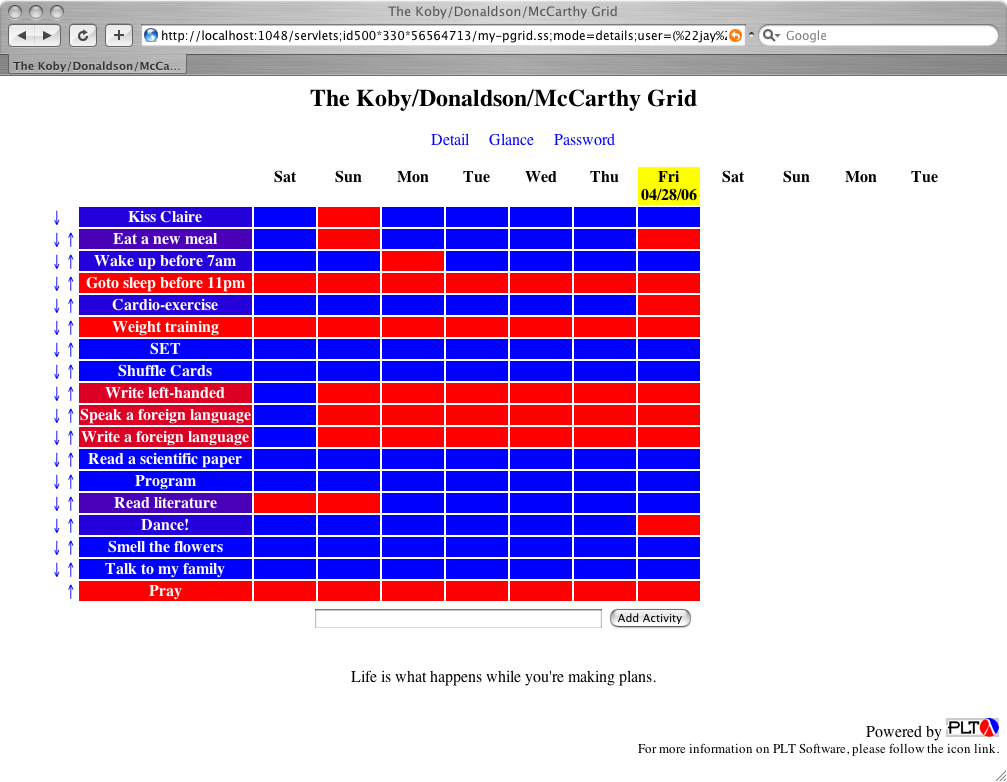 Each activity's name is display as a gradient between red and blue, depending on how much of the week is blue.
The Grid™ : Glance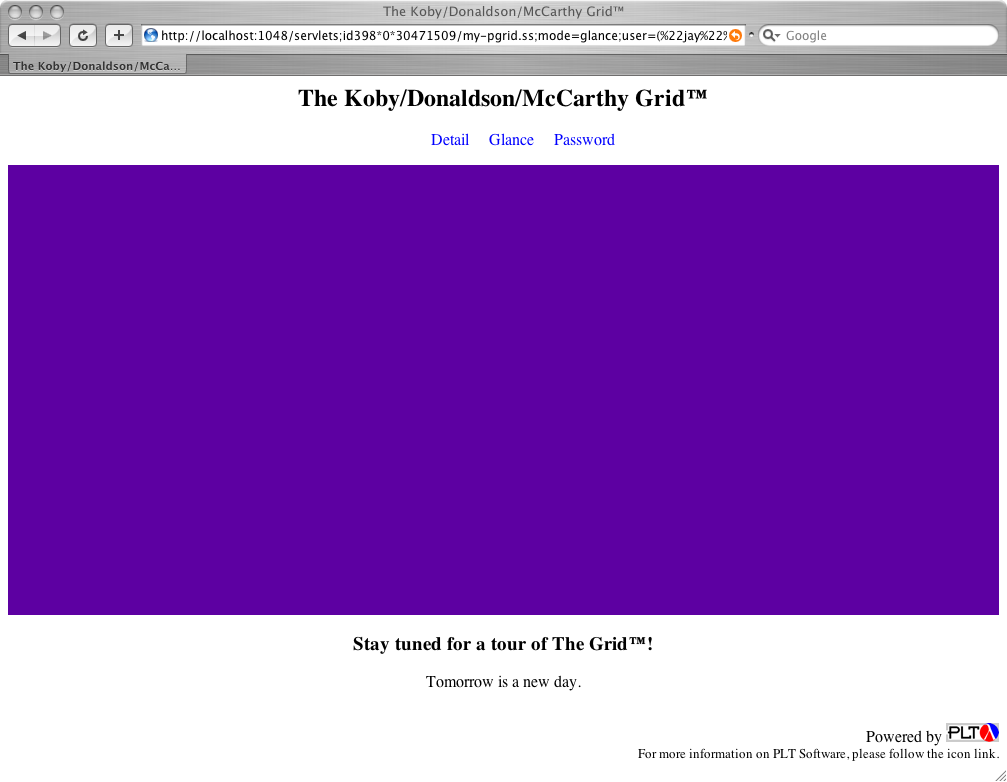 The Grid™ gives you an at-a-glance view of your life.
The more your life is blue,
The more you are being true to your goals.
Try The Grid™
The best way to get a feel for The Grid™ is to try it out for yourself at
The Origin of The Grid™
The Grid™ was pioneered in the 1720s by Benjamin Franklin.
The Grid™ was re-discovered in the early 1990s by Benjamin E. Koby at Georgetown University.
The Grid™ was passed on to John Donaldson.
For years, The Grid™ lay dormant in the Excel spreadsheets of Koby and Donaldson.
In 2005, Donaldson met Jay McCarthy at Brown University.
Since 2005, there has been a revolution in Grid™-based management systems.
2006 is the Year of The Grid™
Continuing the nearly 300-year-old tradition of life-long improvement through The Grid™.